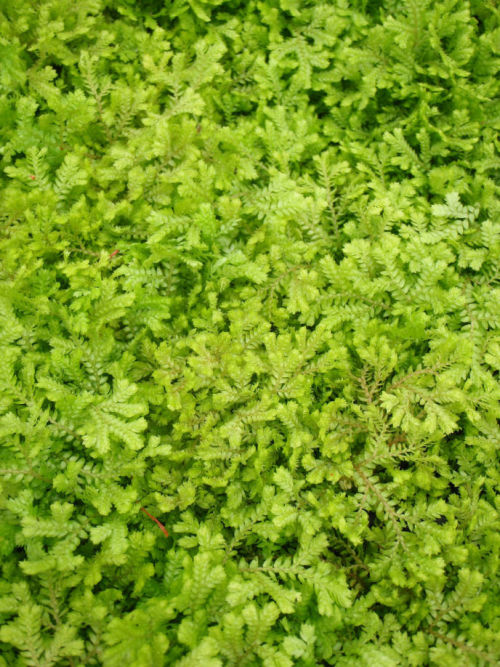 This is a very attractive and unusual evergreen creeping spikemoss, ideal for ground cover in damp, shady spaces.
Though it originates from Africa it is very hardy and loves the typical maritime climate we have here. As it spreads it roots easily, these are very shallow and easy to remove or transfer to a more appropriate area!
This variety produces yellow to lime-green foliage.