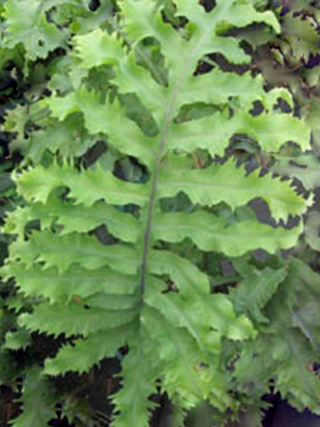 A very attractive fern, growing to about 70-80cm. The rhizomes are covered in golden brown hairs, the fronds themselves are especially graceful when emerging, a subtle blue green. They mature to have large crinkled edges fronds.
Best as a greenhouse/house plant as not reliably hardy, or better still as a hanging basket plant. The rhizomes soon cover the outside of the container!
It likes a sunny/bright spot in moist, well drained compost.